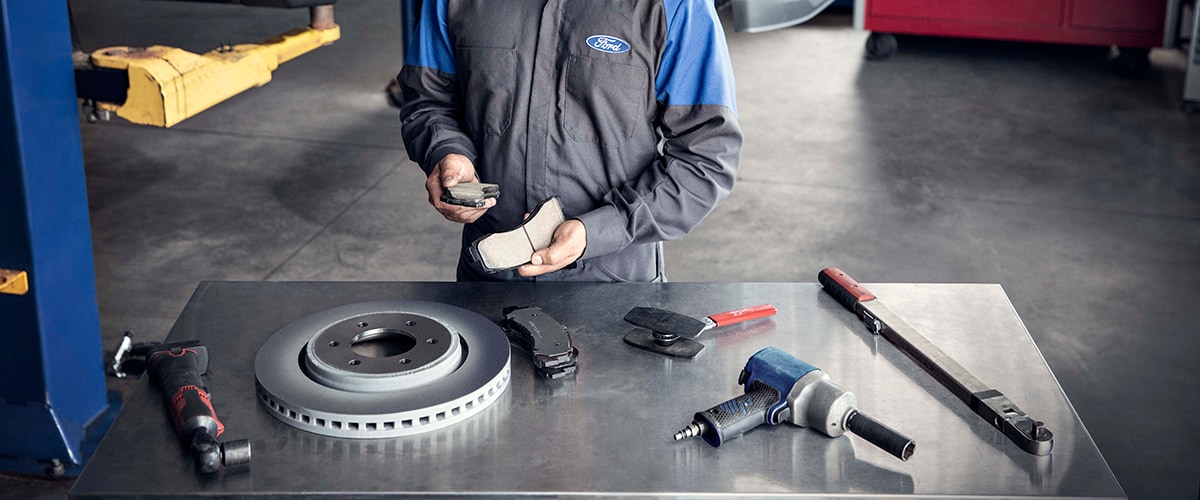 Maintain Your Brakes. Maintain Your Safety. Saratoga Ford is Here to Help!
We may take them for granted, but the brakes on your Ford vehicle are critical to keeping you and your family safe as you drive through the Capitol Region. Whether you're cruising the Northway and need to slow down for the inevitable Twin Bridges traffic jam, or maneuvering through the heavy downtown Saratoga traffic, you rely on your brakes to keep you out of accidents by reliably and quickly slowing you down. Saratoga Ford is here to help you understand how to maintain your brakes so you can always drive with confidence.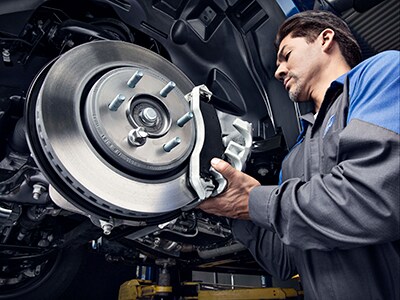 Trust Yourself
If your brakes don't feel quite right, don't brush it off. Any vibration, noise, or unusual pedal feel can be the result of worn or failing components. Schedule your brake service at Saratoga Ford immediately to ensure your brake system is in good working order.
Brake Pads and Rotors
The most commonly-replaced items on your braking system are the brake pads and rotors. These are the friction surfaces that are responsible for converting your forward momentum into heat as the slow you down. Brake pads are stationary and clamp onto the rotors which are spinning with the wheels. This clamping slows the wheel, bringing you to a stop. However doing so generates a great deal of heat and physical wear which, over time, take a toll on these parts. Having your brakes inspected regularly will let you know where your pads and rotors stand in regards to wear, so you can stay ahead of any potential trouble.
Ford Lifetime Brake Pad Guarantee
When you have your brakes serviced at Saratoga Ford, you'll earn the Ford Lifetime Brake Pad Guarantee. This entitles you to free brake pads for the entire lifetime of your Ford vehicle, so you can always have the stopping power you need for a safe drive.
Specials at Saratoga Ford
Take advantage of service and parts specials that can help you save on your brake maintenance jobs. Don't let cost be the reason you let your brake system go unchecked, take advantage of our special deals and give your Ford the service and care it needs to keep you safe.
Make an Inquiry
* Indicates a required field
Hours
Monday

8:30am-7pm

Tuesday

8:30am-7pm

Wednesday

8:30am-7pm

Thursday

8:30am-7pm

Friday

8:30am-6pm

Saturday

8:30am-6pm

Sunday

Closed