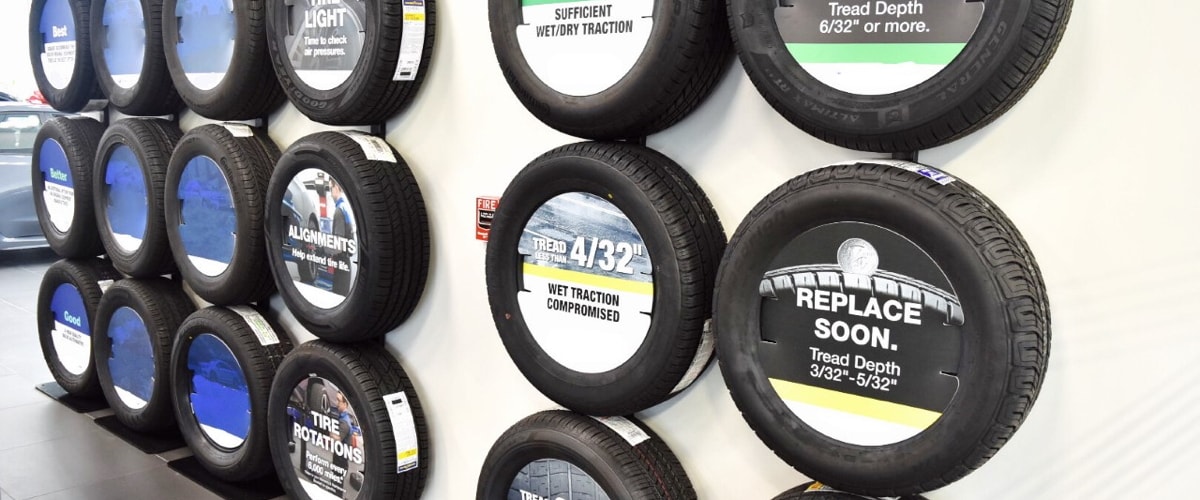 Tend to All Your Tire Needs at Saratoga Ford
As the only parts of your vehicle that touch the ground, your car's tires play a unique role in your driving experience. That's why it's so important to take good care of your tires and get the right set when the time comes to replace them. Fortunately, Saratoga Ford is here to help with all your tire needs ranging from providing tire service to helping you shop for new tires. So, if you're looking to tend to all your tire-related needs in one convenient spot, you can count on our team.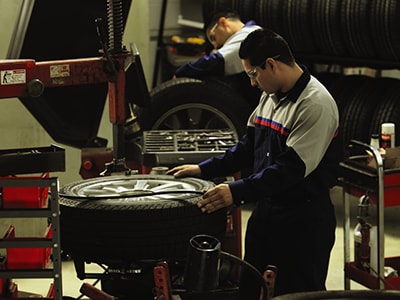 Shop Our Wide Selection of Top Tire Brands
If you're shopping for new tires, we can help you find the perfect fit for your specific type of vehicle. We offer a robust selection of high-quality tires from popular brands such as Goodyear, Michelin, Bridgestone, Pirelli, and more. Even if you're not quite sure what kind of tire you're looking for, our team of experts can help you find the best choice for your needs.
You can start your car-shopping adventure online with our handy tire finder tool, or you can connect with our team to get some professional assistance as you navigate the process of buying new tires. We're always happy to help with your tire needs, so please don't hesitate to reach out.
Schedule Expert Tire Service and More
Our state-of-the-art Ford service center is a full-service maintenance and repair facility that can handle all your tire-related service needs as well as any other auto maintenance requirements that you might have. So, if your car needs a tire rotation, wheel alignment, or another service to keep your tires in great shape and your car running smoothly, you can count on top-notch service here at Saratoga Ford
Make an Inquiry
* Indicates a required field
Hours
Monday

8:30am-7pm

Tuesday

8:30am-7pm

Wednesday

8:30am-7pm

Thursday

8:30am-7pm

Friday

8:30am-6pm

Saturday

8:30am-6pm

Sunday

Closed