Snow Plow Sales Service and Installation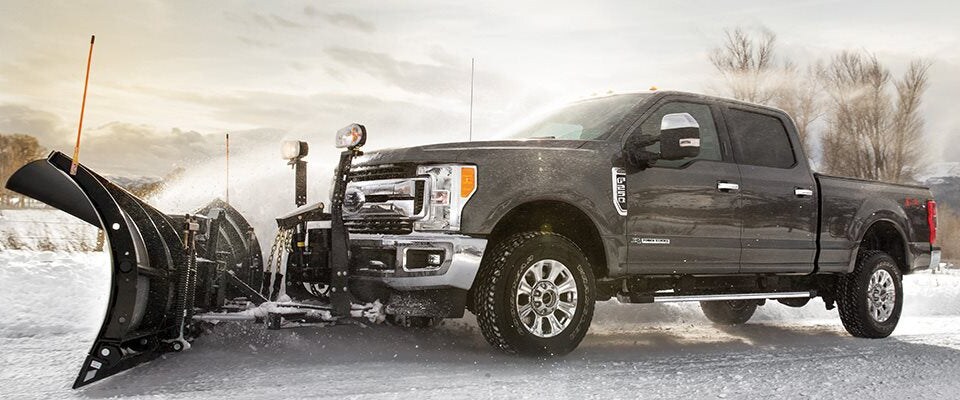 Saratoga Ford provides sales, service and professional installation, making us your one-stop destination for all of your snow plow needs!
There's nothing predictable about guessing how much snow we're going to get in an Upstate New York/New England Winter, but whether it's a coating or a blizzard, Saratoga Ford is ready to provide a snow plow equipped vehicle that can answer the call.   Many homeowners in the Capital Region like having their own plow setup so they can clear their driveways quickly, easily, and affordably - and also on their own schedule instead of waiting for a plow service to arrive. Independent snowplowing contractors and commercial businesses use their plow-equipped vehicles for snow removal from lots, driveways and access roads.
Plowing with your Ford is best accomplished with a properly equipped Super-Duty Ford Truck Model.  We feature proven Fisher® Plows on all of our installations. Using a plow of the proper design and weight is critical, since a plow that's too heavy will put stress on the truck, weight down the front end, and negatively affect handling.  An improperly optioned truck will sacrifice performance and reliability.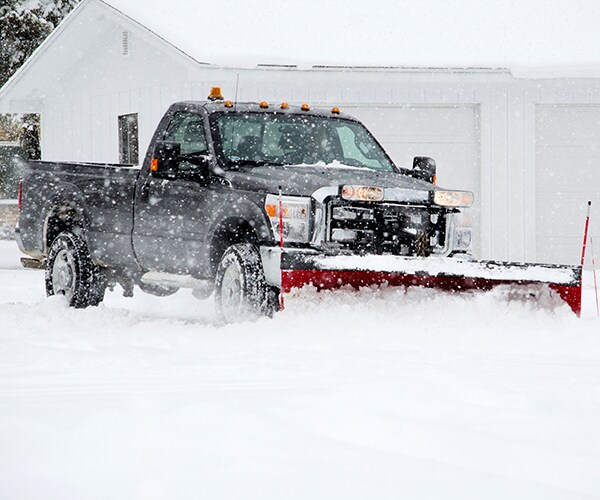 Ford's Snow Plow Prep Package
Ford offers an inexpensive factory-option Snow Plow Prep Package to ensure that the truck will be set up with the software programming, controls, wiring, springs, and electrical requirements for plow operation. Raising and lowering a plow calls for a lot of energy, and the vehicle must be equipped with a heavy-duty alternator to keep the electrical system charged during spans of plowing to maintain power to the accessories. Ford's plowing prep package also adds computer selected springs to meet the demands of carrying a heavy plow blade.It's crucial to purchase the prep package for snow plowing with your Ford not just because it will ensure that the plow operates correctly, but also because it will preserve the warranty, whereas installing an aftermarket plow without the OEM plow package would potentially void it.
At Saratoga Ford, we make snow plow ownership a pleasure by making sure your Ford Truck is properly equipped from the start, and maintained for a long life of reliable service.
Sorry, there are no matching vehicles in stock at this time. Please contact us for more information or submit a vehicle search request using our CarFinder tool.
Reset Search
* Indicates a required field
Hours
Monday

8:30am-7pm

Tuesday

8:30am-7pm

Wednesday

8:30am-7pm

Thursday

8:30am-7pm

Friday

8:30am-6pm

Saturday

8:30am-6pm

Sunday

Closed